In attesa della messa online sui canali ufficiali del video di Phenomenal di Eminem, compare in rete il primo video di preview, non ufficiale, del behind the scenes.
Il video, della durata di solo pochi secondi, vede Eminem fare le proprie "acrobazie": come vi avevamo anticipato infatti il rapper di Detroit per il video non ha utilizzato una controfigura per lo shooting del video.
Ecco il video unofficial del behind the scenes:
Intanto ieri, Em regala ai suoi fan un altro momento tratto dal behind the scenes di Phenomenal, e cioè un selfie, con l'attore Randall Park che nel video interpreta un fan di Mr. Mathers!
Ecco il selfie: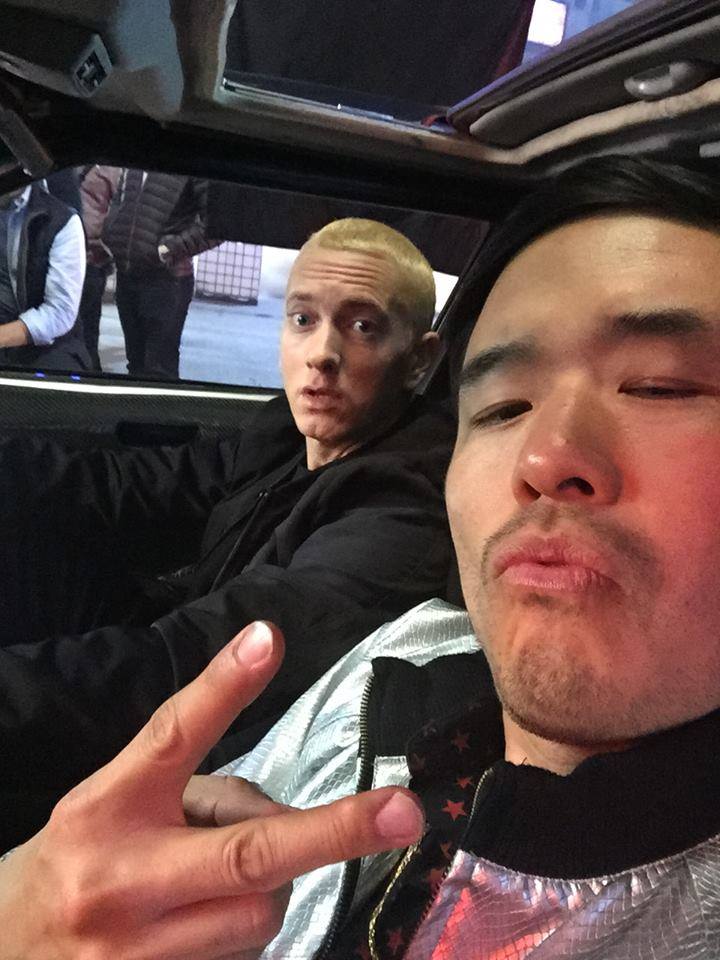 Non ci resta a questo punto che attendere il behind the scenes ufficiale del video di Phenomenal, realizzata per la colonna sonora di Southpaw.
Copyright © MarshallMathers.eu | Riproduzione totale o parziale severamente vietata