La International Federation of the Phonographic Industry (IFPI), la federazione che rappresenta l'industria discografica nel mondo, ha pubblicato la Global Artist Chart 2018,  relativa agli artisti che più hanno venduto a livello mondiale durante il 2018.
Eminem si guadagna un meritatissimo #5 posto!
Non è quindi da sottovalutare la rapida ascesa nelle classifiche, contando che il suo ultimo album, Kamikaze, è stato rilasciato senza preavviso il 31 Agosto 2018. 
Di seguito la TOP 10 degli artisti, le cui vendite hanno maggioremente influenzato la scena musicale nel 2018.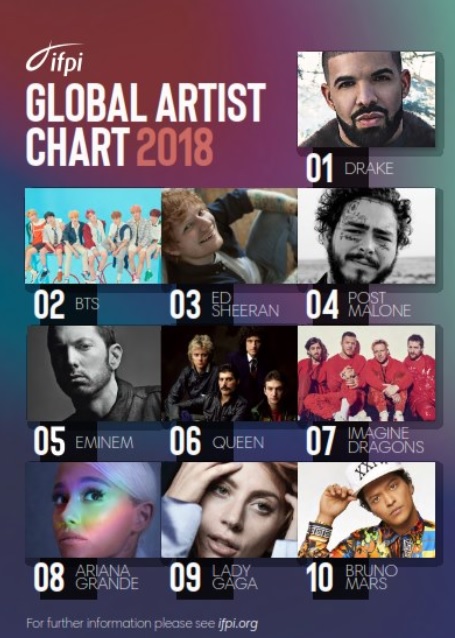 Per sapere di più e discutere con gli altri fans al riguardo, potete visitare la nostra pagina Facebook ufficiale, Eminem Italian Site. Vi aspettiamo!
Copyright © MarshallMathers.eu | Riproduzione totale o parziale severamente vietata