Pochi minuti fa si è conclusa l'intervista di Eminem con Sway, durante il programma Sway In The Morning!
Insieme a Eminem anche il suo manager Paul Rosenberg, per un'intervista di quasi 60 minuti in cui si è spaziato da argomenti relativi ai primi anni di carriera del rapper, fino ad arrivare alla creazione della cononna sonora di Southpaw.
Alla fine dell'intervista Eminem ha lanciato un freestyle di ben 8 minuti, in cui come al solito prende in giro tantissime celebrities!
In attesa dell'audio dell'intervista, ecco l'audio del freestyle e delle immagini della visita di Eminem negli studi della Shade 45: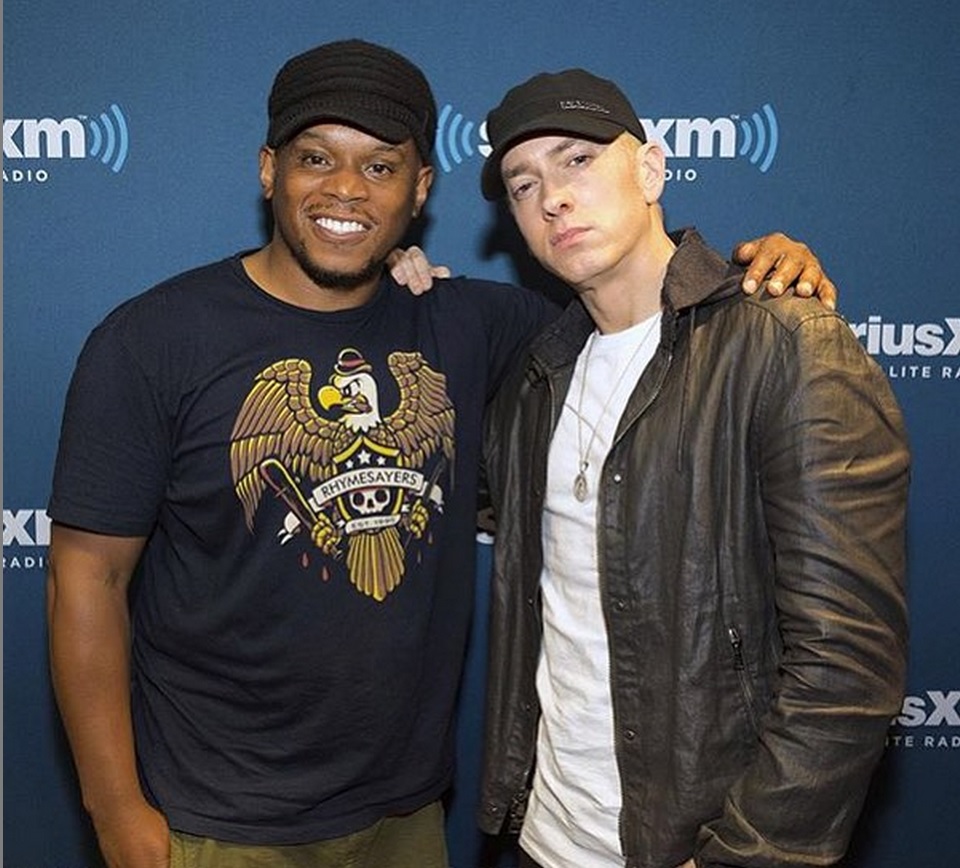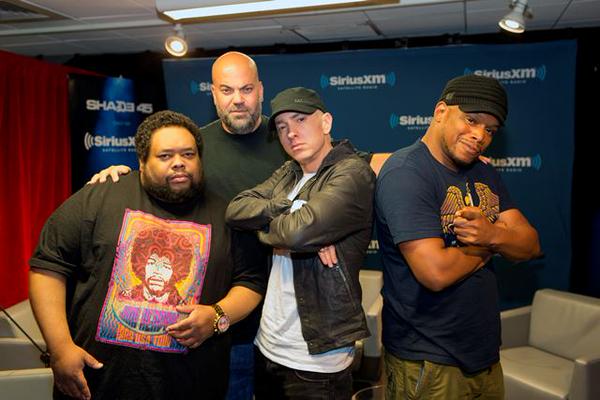 Potete trovare il testo del Freestyle per Sway in the Morning nella nostra sezione album!
Copyright © MarshallMathers.eu | Riproduzione totale o parziale severamente vietata