Expectations for Eminem´s New Album
COMMENTA SUBITO
Written by: JASON GORDON
If you are even vaguely familiar with hip-hop or music as a whole, you know who
Eminem
is. The equally acclaimed and controversial rapper's first album since 2013's
The Marshall Mathers LP 2
is expected to come out this year, following social media postings by Eminem himself.
Last October,
Eminem tweeted
about working on an album while sharing a new track called
"Campaign Speech,
" an eight-minute freestyle that's almost completely vocally-based. In true Eminem fashion, it deals with plenty of in(famous) people in the news, such as Donald Trump, Colin Kaepernick, Trayvon Martin and Dylann Roof.
The contentious nature of "Campaign Speech" coupled with the recent election of Eminem target Trump as president means that the next Eminem album could be his most politically-charged to date. It makes sense, as Eminem is getting older and therefore should have more perspective about political and social issues. On "Campaign Speech," he is clearly disturbed by what's happening to society, and it's doubtful those feelings will subside when he goes to the studio to record his next album.
There is some speculation about the name of the album and who will be featured on it. The rumored title is said to be Success. Meanwhile,
the supposed guests on the album is a murderer's row of impressive artists such as Adele, Kid Cudi, The Weeknd, Chance the Rapper and Vince Staples
. Neither of these things has been confirmed, but the possibility is definitely bound to cause some excitement. It is nice to see Eminem reach out to these popular artists, who he probably would have made fun of 15 years ago. Could you picture Eminem collaborating with
a four-time Grammy award nominated pop artist like Adele
back in 2002? Probably not. Marshall Mathers has definitely matured and grown as an artist.
Though Eminem is one of the
most popular artists
in both rap and music as a whole, he hasn't had an album that was very well-received since 2002's
The Eminem Show
.
Encore
,
Relapse
,
Recovery
and
The Marshall Mathers LP 2
, received fairly muted reception. Some reviewers embraced these albums, while others were outright hostile. It is generally agreed that his two best albums came early in his career,
The Slim Shady LP
and
The Marshall Mathers LP
.
Still, it's possible that Eminem could have another masterpiece or even several more left in him. Based on "Campaign Speech," his rapping technique is still there, and he still has a whole lot left to say. He has also been working with some of the best rappers right now, like Kendrick Lamar. Even if a new Eminem album can't live up to the likes of his earliest classics, it's still bound to be worth hearing for his perspective and immaculate rap skills. We hope that a new Eminem album drops in 2017, but most of all, we hope it's as great as it can possibly be.
L'Autore: Maria L. Sellia aka Mery_Jo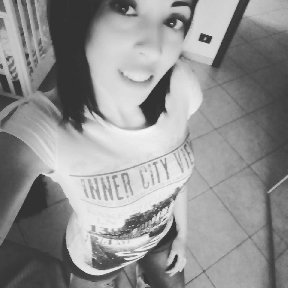 Blogger, web master, traduttrice ed esperta di web content managing e copywriting, Dott.ssa in Scienze delle Relazioni Internazionali, muove i primi passi nel mondo del web nel lontano 2010. Capo redattore dell´attuale sito ufficiale di Eminem in Italia in collaborazione con la Universal Music Group.